Lawn Care &
Maintenance
Greenline offers a full, year-round lawn care maintenance program.
Complete Lawn Care Services Available
Over 15 years Of Experience
Adding Value to Your Home
A well-maintained lawn not only adds beauty to your home, it also adds value. So, paying for a lawn care and landscape service is truly an investment that will pay off in the years ahead. At Greenline Lawn and Landscape, we want to be YOUR lawn and landscape investment company! Just like you trust your broker or banker to invest your money to get the highest returns possible, you can trust us to manicure your lawn in such a way as to produce maximum future returns.
If you own a business, hiring a professional lawn care service just makes good sense, Just like a beautifully landscaped property adds value to your home, it also adds value to your business. There are several good reasons to invest in a professional lawn care service like Greenline Lawn and Landscape for your business properties. Click here to read an informative article.
Lawn Care That's a "Cut Above"
We're not just interested in mowing your yard. We're interested in beautifying your lawn. Yes, mowing is part of what we do, but the detail work is what differentiates us from our competitors. We're humbled by the confidence our customers have placed in our services, and we believe it's those "little extras" we do that keep them coming back. We mow, trim, edge, and blow clean your property, leaving it in pristine condition. If needed, we're experienced in trimming and pruning bushes, weeding flower beds, aerating, tree trimming and stump grinding. We are licensed and insured and can handle any job… big or small. All of these things are what make us a cut above the rest.
Meeting Your Budget
Greenline offers a full, year-round lawn maintenance program. We have many options to choose from, so let us develop a package that is right for your lawn, and for your budget. Our service fees are highly competitive. We don't think of our lawn care service as "cheap," but many tell us that we're very inexpensive compared to larger lawn service providers in the Decatur, Hartselle and Priceville area.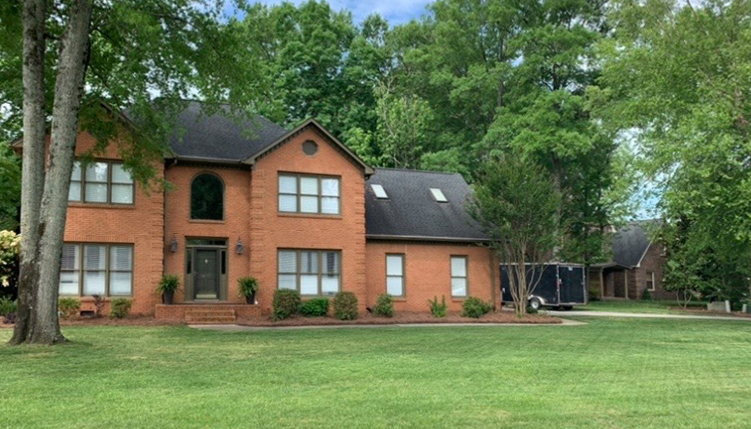 Lawn Care Services Offered
Yard Work
Mowing, trimming, edging, and blowing
Trimming and pruning shrubs and trees
Keep beds, curbs, & cracks free of weeds and grass
Tree trimming
Pine & Hardwood mulch
Seasonal Services
Leaf cleanup
Annual color
Spring & fall cleanup
Aerating and overseeding 
Cleanup
Parking lot cleanup
Gutter cleaning
Pressure washing
Miscellaneous
Stump grinding 
Property grading
Scalping
Bush hogging / brush cutting
Message Us
Got a Question? Need a Quote?
Get In touch below.
Open Hours
M-F: 8am – 5pm, Saturday, 8am – 5pm